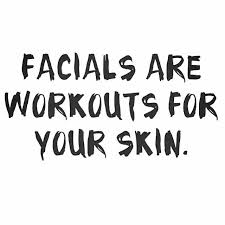 FACIALS
​​​​​Signature Facial $100
A completely customized deep cleansing facial ideal for all skin types. Includes skin analysis, double cleansing, facial massage, exfoliation, extractions, treatment Masque, serum, moisturizer, SPF protection and a recommended at home care. Optional-steam
Anti-Age Facial $125
Includes everything in our Signature Facial using products that target and treat various aging skin concerns, such as, dark/sun spots, fine lines, dehydration, loss of elasticity and dullness. Optional: Add Microdermabrasion, peels, oxygen, LED light therapy for added benefits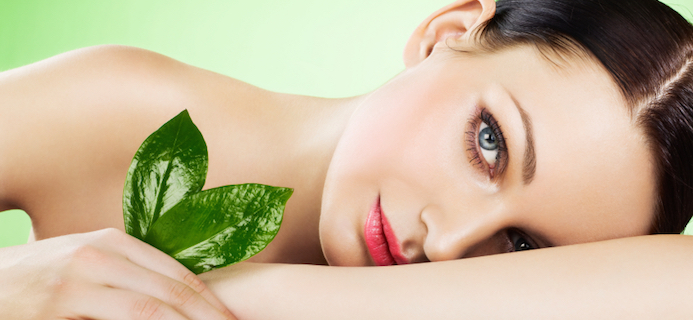 Eminence Organic Facial $150
Includes everything in our Signature Facial using all Eminence Organics Products. These products are made with fresh fruit pulps, plants and exotic spices. They are rich in nutrients making them a healthy choice that is highly effective and results-oriented. These precious ingredients are combined with thermal hot spring water used to create a healing and beautifying facial treatment.
Skinceuticals Facial $150
Includes everything in our Signature Facial using Skinceuticals products. We use exclusive treatment products to optimize the health and beauty of the skin. Benefits include tightening and detoxifying the look and feel of the skin, restoring the appearance of firmness and a youthful and radiant complexion. Perfect for anyone already using Skinceuticals or anyone looking for an advanced skincare regimen backed by science.
Oyxgen Facial $75
A perfect treatment post laser, microdermabrasion or chemical peel. Skin is doubled cleansed, appropriate Oxygen Infusion Concentrate is applied and gently massaged into the skin for 3-5 min followed by phase 2 + activator, which enhances the enzyme activity with direct application of oxygen. Serums, moisturizer and SPF are applied revealing refreshed, glowing skin. Oxygen Infusion Therapy can benefit various skin conditions and sensitivities. Skin for Life's skin Oxygen Infusion system with O2 skincare concentrates are available for Sensitive Skin, oily/acne, sun-damaged or pigmented skin and mature skin.
Express Facial $65
This 30 minute facial service is great for anyone with a limited amount of time or simply looking for a quick skin pick-me-up. The skin is double cleansed, exfoliated and lightly massaged before applying a targeted treatment Masque. Serums, moisturizer and SPF protection are applied to finalize this treatment . The result is beautiful, radiant skin. Optional: Add light extractions and steam for an additional $10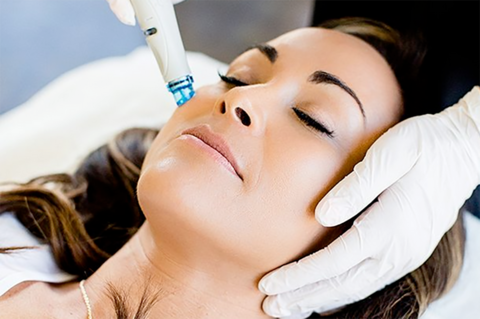 Signature Hydrafacial $175
This 30 minute treatment deeply cleanses, exfoliates, extracts, and hydrates the skin utilizing super serums filled with antioxidants, peptides and hyaluronic acid.
Clarifying Hydrafacial $200
An invigorating treatment that includes all of the essentials of the Signature Hydrafacial plus extended extractions and Blue Light LED Therapy
Radiance Hydrafacial $225
An invigorating treatment that includes all of the essentials of the Signature Hydrafacial plus Britenol to minimize the appearance of dark spots.
Age-Refinement Hydrafacial $225
An invigorating treatment that includes all of the essentials of the Signature Hydrafacial plus DermaBuilder to reduce the appearance of fine lines and wrinkles. Optional add-on Lymphatic Drainage for $30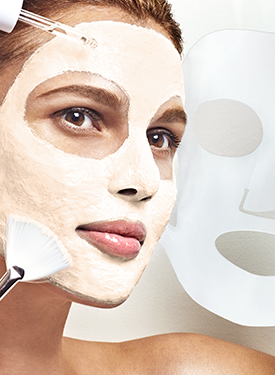 Natura Bisse Diamond Energy Facial $250
A luxurious experience with regenerative, energizing action that provides a surprising and immediate lifting effect. Powerful active ingredients - rejuvenating and deep-acting - and innovative massage techniques firm your skin, reducing wrinkles and expression lines in a remarkable way. This exclusive treatment reinforces skin's natural defense system, preserving long-lasting hydration and improving elasticity. It restores your skin's tone and luminosity.
Natura Bisse Essential Shock Energy Facial $225
Triple firmness, triple elasticity
A powerful regenerative and rejuvenating treatment based on a smart combination of three types of collagen with different molecular weights (high, medium and low) that exceptionally increases skin firmness. With an incredible lifting and redensifying effect, this innovative facial improves skin density and minimizes wrinkles and fine lines while preserving optimal moisture. It also incorporates the Active Face Contouring Technique massage that visibly redefines and sculpts your facial contour. This next-generation facial will give you skin that is much firmer, more defined, plump and smooth, skin that looks and feels completely revitalized and better able to defend itself against the effects of time.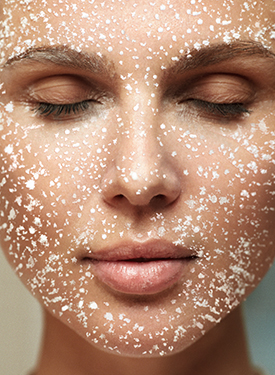 Natura Bisse Carboxi-Express $125
"Instant renewal for your skin"
Showing off pure, glowing skin is quick and easy with this amazing express treatment that revitalizes skin.A new idea in skin treatment that incorporates a proven technique in aesthetic medicine: carboxytherapy. The system uses CO2 to fight the signs of skin aging, producing an effervescent explosion that results in visibly revitalized skin. This renewal treatment intensely and safely regenerates your skin's surface, delivering maximum luminosity.
Microdermabrasion $125
Choose from 3 different Microdermabrasion services using diamond tip, organic flower grain, or crystal.
Organic Grains – is specifically designed to perform with our 100% organic grains. The jet pulsing emissions of the grains exfoliates without causing excessive dermal inflammation, so this technique is best for sensitive and darker skins.
Crystal – specifically designed for a general microdermabrasion application. The four porthole ceramic tip is hard enough to endure the constant release of an even flow of crystals. This is the perfect for your first application.
Diamond Tip- is best for all skin types and can be used around eye and lip areas commonly avoided with grain and crystal microdermabrasion.
Dermaplaning $150
This medical procedure is considered a safe method of exfoliating the skin and removing fine vellus hair – also called peach fuzz. Dermaplaning is performed using a scalpel that is gently swept across the skin, sloughing off dead skin cells and fine hair. Optional: Add an oxygen Treatment for an added glow.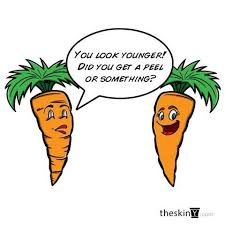 PEELS
Lightening Lift Peel $55
This highly effective treatment blends lactic and kojic acids with a cocktail of lightening agents to reduce pigmentation and redness caused by Rosacea.
Wrinkle Lift Peel $65
The ultra-resurfacing blend of glycolic and retinol visibly reduces the appearance of fine lines and wrinkles, leaving skin firm and revitalized. A series of 6 treatments is recommended for best results
Acne Peel $65
This potent chemical peel for acne blends alpha and beta hydroxy acids with anti-inflammatory agents to effectively treat and heal acne lesions. Botanical lighteners correct post acne pigmentation. A series of 6 treatments are recommended for best results.
Ormedic Enzyme Peel $75
A blend of papaya, pineapple, and mango, this non-chemical peel naturally rebalances, regenerates, and restores your skin using organic ingredients with medical effectiveness.
The Signature Facelift Peel $85
Our signature, results-driven treatment will change the Image of your skin in just one session. Vitamin C, alpha and beta hydroxy acids, and gentle yet effective enzymes and speed up cellular turnover lightening, tightening and brightening all skin types, even Rosacea and sensitive skin.